Mobile Work Recording
Instant workshop access to all defects as they are entered.
Instant operations notification of all defects above specified criticality level.
Simple Driver 'First Use' check via smart-phone or tablet.
Detailed Engineer Style Inspections via tablet.
Freeway will guide your Engineers through the questions that are appropriate to the asset. You can specify the order of questions and re-use questions for example within 'Truck' and 'Trailer' specific inspections as appropriate.
Simple inspections allow for: True/False or 'Not checked'/'Checked OK', 'Checked Fail'.
Detailed inspections allow for: No Defect, Defect, Serviceable, Not Applicable. Where 'Defect' and 'Serviceable' are recorded the full details of the defect (or multiple defects) may be recorded.
To validate data entry and save your engineers time, you may constrain data entry to the options that are valid per question. For example, 'Check Mirrors' can be linked to the Component of 'wing mirrors' only, to the reason codes of 'Accident' and 'Avoidable Damage' only, to an appropriate criticality range (such as 1 to 3), to appropriate faults such as 'Bent' or 'Missing' and to appropriate recommended actions such as 'Replace' and 'Repair'. More or less constraint can be defined as you require.
Provided that your mobile device supports it, 1 or more images may be captured per defect. Images, along with the defect are immediately available to workshop controllers.
You can print tablet-based engineer inspection results in a format to mirror your existing paper-based process.
Nil Defect Records, reports and exceptions.
Auto-notify key staff of repeat defects based on your tolerance thresholds. For example, e-mail the operations manager for 2 or more non-starts within a 1 week period. E-mail the workshop manager for 3 or more battery faults within a 1 month period.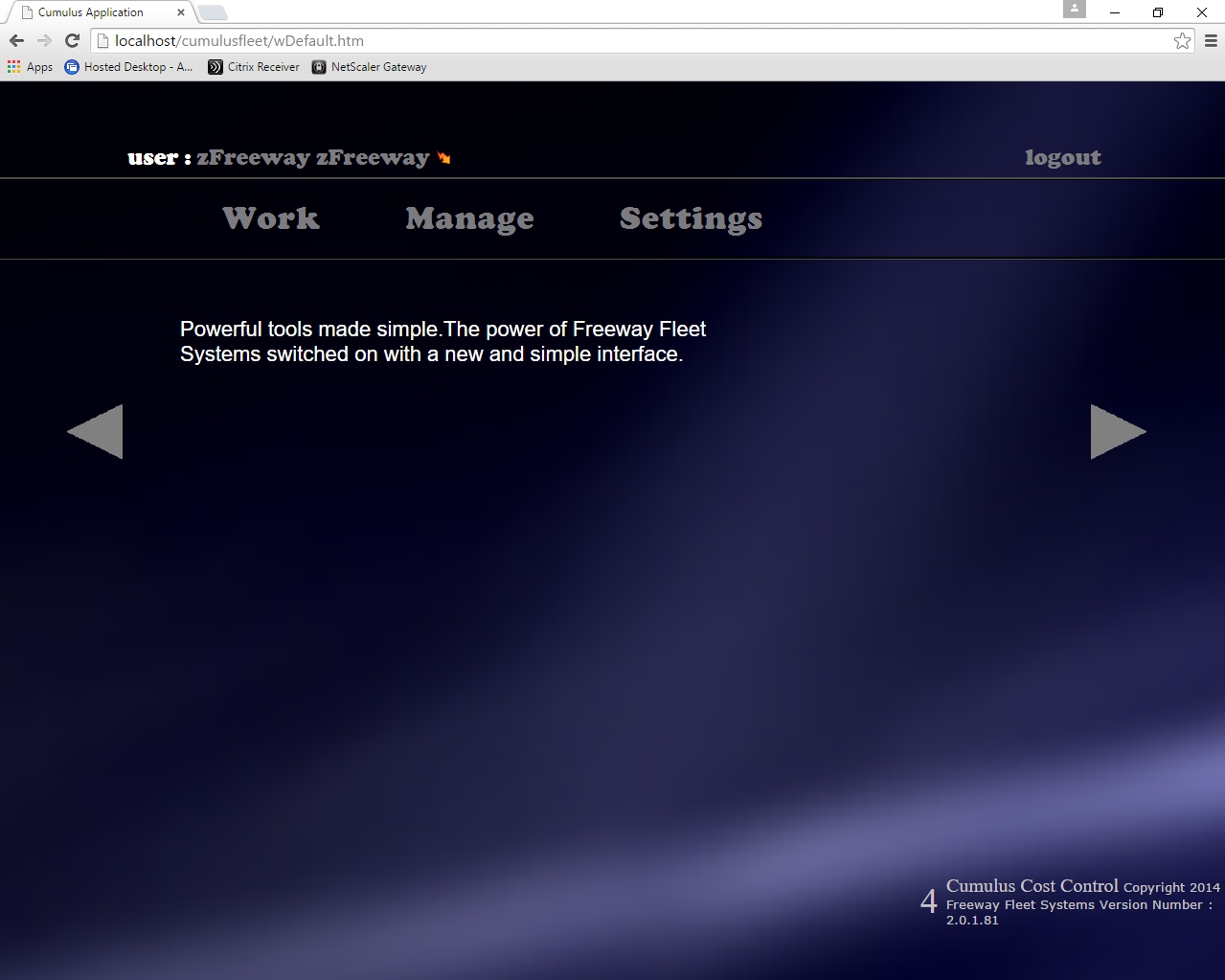 | | | | |
| --- | --- | --- | --- |
| | | | |
| Control all aspects of your fleet | Mobile Work recording | Mobile Authorisation | Advanced Analysis |
| Use a single integrated application to manage your asset register, fuel, stock, defects, routine maintenance, job-cards, sales invoices and much more besides. | Record ad-hoc defects, carry out structured vehicle inspections, and record work on our electronic job-card via smart phone or tablet. | Use the Freeway purchase order authorisation to enable your managers to view and control spend with our smart-phone based authorisation application. | Analyse the productivity and efficiency of your fleet, depot, staff, and suppliers. Freeway provides you with graphical, intuitive, flexible and instant analytic reporting. |
| Details | Details | Details | Details |
Training

Training can be provided at your premises or off-site to suit your requirements.

Our expert trainers are experienced and knowledgeable, having spent many years working in fleet management. They will work alongside you to ensure that you get the most from your Freeway software.

Training can be provided directly to your end-users, or at larger sites we can provide training to designated super-users with a 'train the trainer' approach.
Technology

Our focus has always been to leverage the latest technology to provide user-friendly solutions that meet our customer's problems.

This approach has led to progressive development of our software over many decades. The most recent developments of our web-based platform includes tablet and smart-phone applications (Apple, Windows and Android).

The software is modular and can be scaled as your fleet grows, or as your business processes change.
Integration

Freeway integrates with a host of back-end accounts packages (including, but not limited to: SAP, Accpac, Sage, Pastel, and Microsoft Great Plains), Fuel Monitoring Systems (such as Balvin, Triscan), Fuel Cards, Tracking Systems and TMS Systems.

Data can also be accessed directly from the ODBC compliant database, or via one of the more than 200 structured reports, or by right-click and 'open as Excel'.

Imports to Freeway can also be managed as standard EDIs (for example from your parts suppliers), or may be facilitated from the Freeway importer which produces Excel templates for you to populate and import vehicles, suppliers, parts, price updates, customers, and more.